Unleash Artistry and WOW in 3D!
Discover the magic right at your fingertips – our Toronto-based pop-up cards are just a click away, ready to amaze and inspire. Explore the mesmerizing beauty of Japanese Kirigami technique in our pop-up cards and unlock a world of artistic wonder. Our cards are perfect for those spontaneous moments that deserve an extraordinary touch.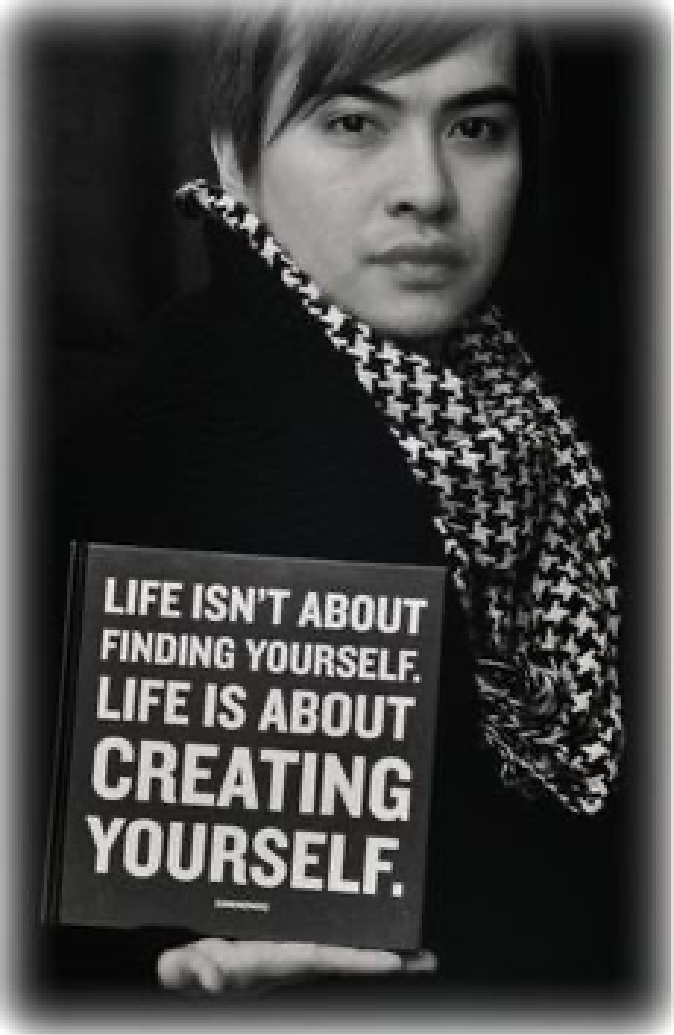 From Kirigami Dreams to Artistic Realities: The Inspiring Journey of Link Tong
Our mission is to craft exquisite Pop-up 3D cards that embody love and beauty. Each card is meticulously hand-assembled using the ancient technique of Kirigami. Some of our custom-designed cards are now available at the gift boutiques of Parliament Buildings in Ottawa, ON, and Victoria, BC.
Read More
Bicycle
Regular price
Sale price
$13.00 USD
Unit price
per
Sale
Sold out
FREE SHIPPING OVER $100
View full details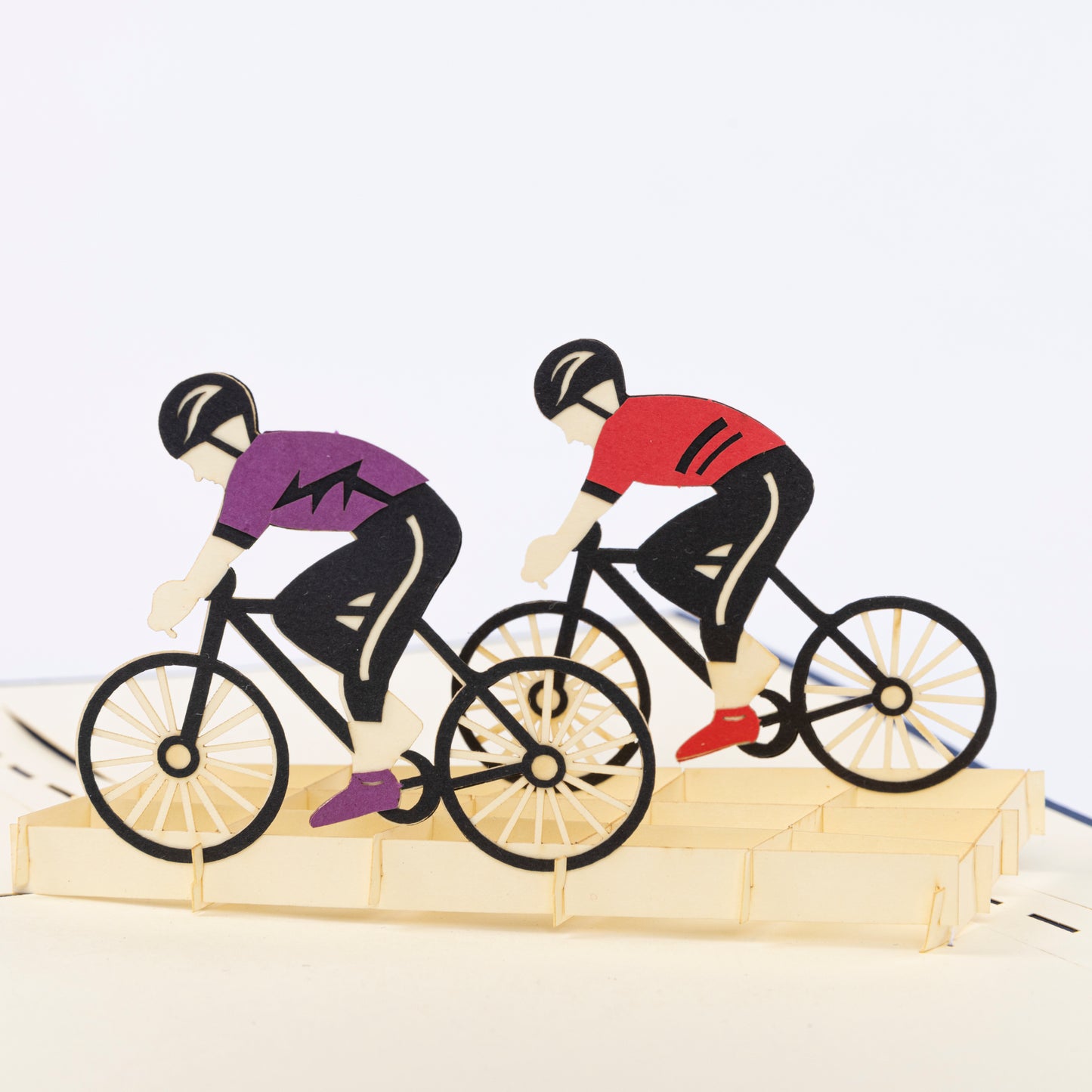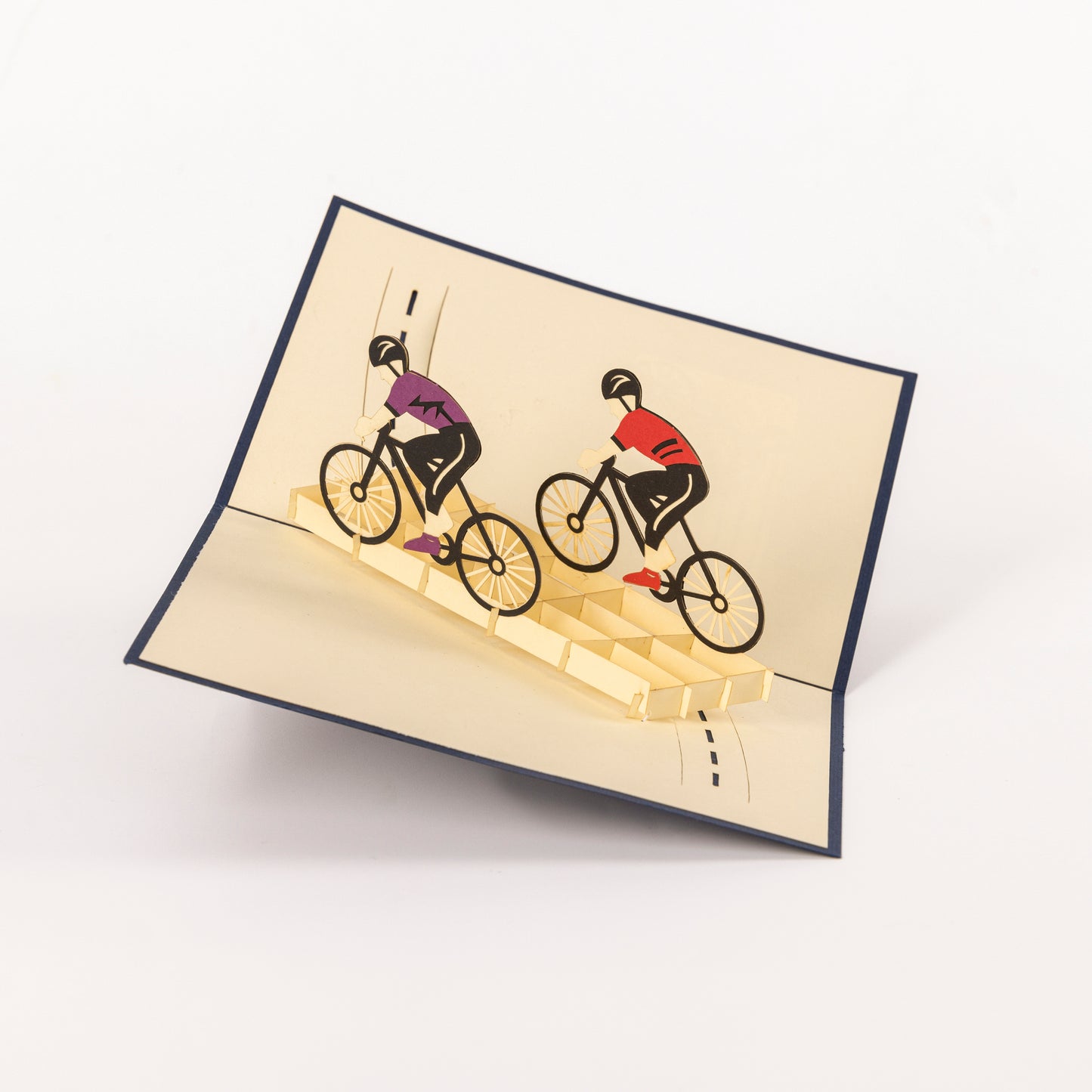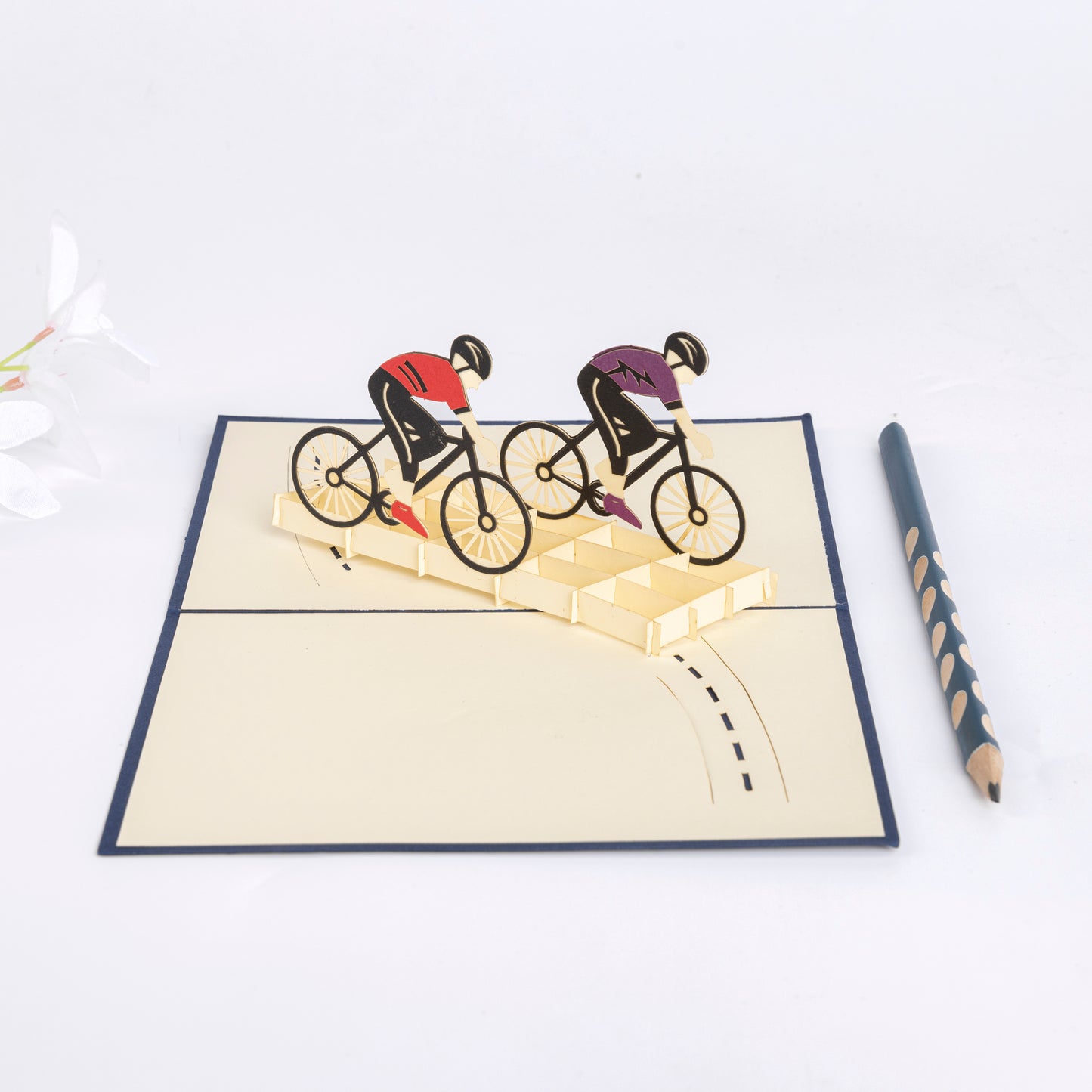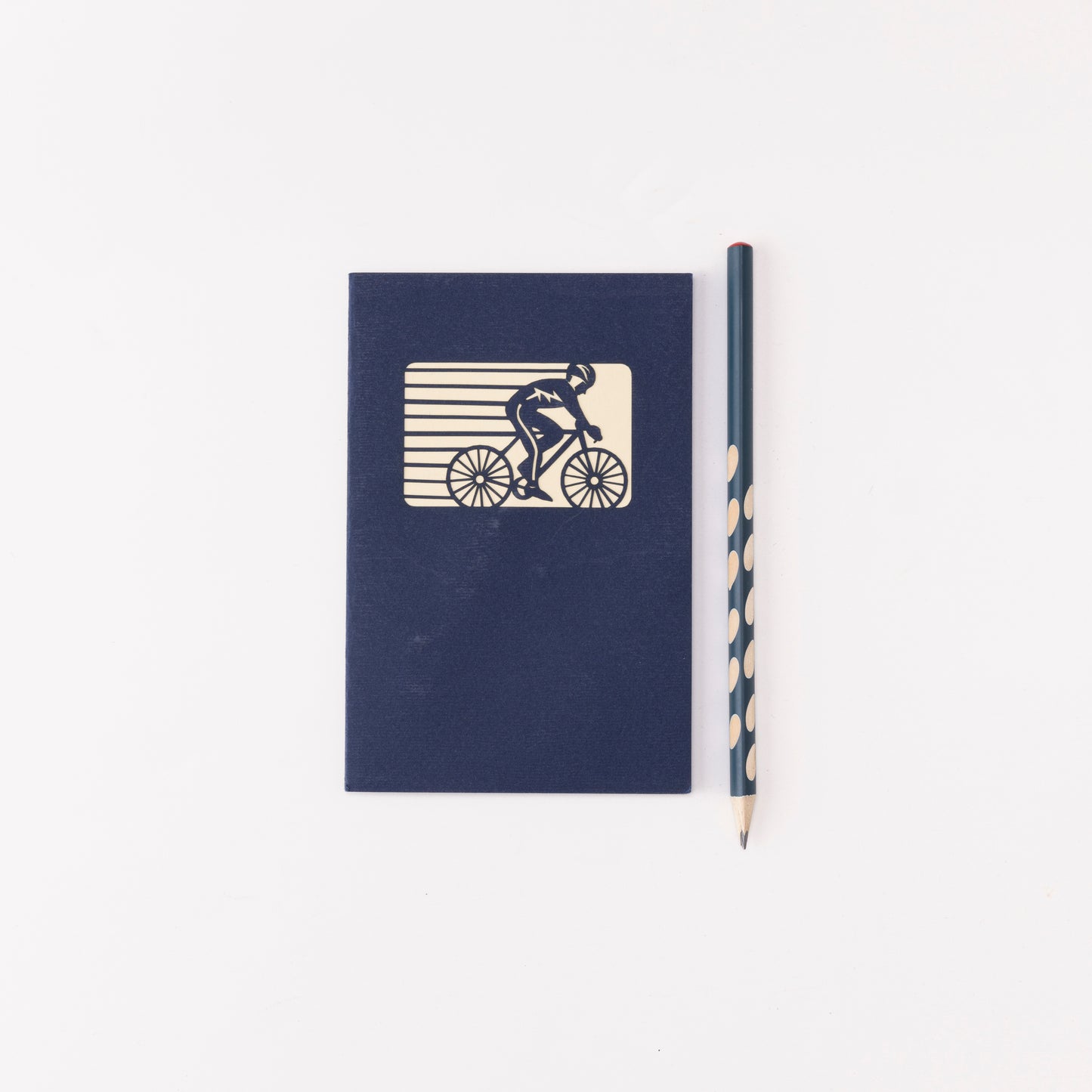 FREE SHIPPING NATIONWIDE

Experience the convenience of free delivery on all orders over $100. We want to make your shopping experience as smooth as possible, ensuring your items arrive at your doorstep without any additional cost. Shop with us today and enjoy the added benefit of complimentary delivery on qualifying orders.

GIVING BACK TO COMMUNITY

Through our "Roses without Thorns" series, we use handmade paper roses to create artworks that have been displayed in public spaces and donated to organizations such as the Children's Hospital of Eastern Ontario and the Canadian Breast Cancer Foundation.

Learn more

PERSONALIZE YOUR MESSAGE

Add a personal touch to your 3D card purchase with our free personalized Hand- writing message service. Whether it's a heartfelt message for a loved one or a special note for a friend, our skilled team will handwrite your message, ensuring your card is uniquely tailored to make the moment even more meaningful.
FAQs
How do you make the cards and how long does it take to make one?

The designs are made on paper as 2D, then our 3D Graphic designers create template on computer for laser cut. All pieces come out as flat and we assemble them by hands (just like playing Lego).
‍
They are all interlocked (no glue used) and some designs require to be stitched to the cards.

To make a card, IT TAKES FOREVER!!! LOL Seriously, one could take up to 2-3 hours from start to finish.

Luckily, we now have a production line. Each one of us takes care of a step so that we can make many at once so the cards could be very affordable.
What materials do you use?

High quality-long lasting Paper Stock. We use a low-intensity-heat laser cut machine so it does not burn the paper.
Is this Origami?

Not exactly, Origami is the Art of Paper Folding. This Pop-Up Card Art is based on Kirigami (the Art of Paper Cutting) combined with Laser Cut Technology.
What's special about your Pop-up card art?

We are one of the first Pop-up card companies in Canada, and we have the widest selection of card designs! :D
Are the pop-up cards durable?

Delicate yet enduring, our meticulously crafted pop-up cards are designed to bring long-lasting joy and admiration, ensuring they can be cherished for years to come.
Do you do Custom Designs?

Yes, we do. This is perfect for Wedding Invitation, Thank You cards from businesses...We can add text, logo, and other personalized details. Minimum order required for existing designs is 50 cards. Minimum order required for Brand New designs is 200 cards.
‍
Sorry that we are unable to do single custom card as it takes a long time to create new template.